Psychological Investigations
This 1 hour examination requires you to answer questions on work conducted during practical activities. You should complete a practical folder. The folder should contain notes about four specified practical activities. The examination contains questions about all of these practical activities as well as questions about general issues of methodology.
Carrying out the activities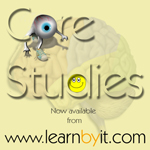 Do's and Don'ts

Past Exam Questions

Suggestions for Activities

Ethics

Activity A

Activity B

Activity C

Activity D

Further Reading

Evaluation Folder

Statistics

More Stuff
More pages.

And A Bit More Stuff
Some more pages.
Below are the latest articles in the excellent BPS Research Digest.