Themes and Perspectives
A number of themes run through the course. In particular the themes influence the types of questions on the core studies paper 2. You will need to know what each of the terms mean and how they can be applied to some of the core studies.
Application of psychology to everyday life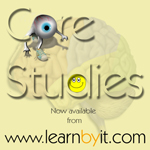 Individual and situational explanations
Qualitative and quantitative measures
Usefulness of psychological research
Experimental method
Laboratory experiments/apparatus
More Stuff
More pages.

And A Bit More Stuff
Some more pages.
Below are the latest articles in the excellent BPS Research Digest.